MAPS Air Museum
The MAPS (Military Aircraft Preservation Society) Air Museum is operated by a dedicated group of volunteers. While relatively small, it has several rare aircraft and artifacts, and its volunteers are working to restore several warbirds to flightworthy condition.
In addition to operating this great museum, MAPS has, in the past, sponsored an Aero Expo airshow at the Akron Fulton International Airport in Akron, Ohio. You can see some photos of Aero Expos 2003 and 2004 on our Website.
If you have an interest in historical aircraft, you need to take a trip to the Akron-Canton Airport and visit this museum.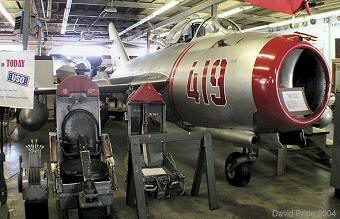 Closed Mondays

Tuesday, Thursday, Friday, & Saturday
9:00 am - 4:00 pm

Wednesday
9:00 am - 9:00 pm
Sunday 11:30 am - 4:00 pm